Main content starts here, tab to start navigating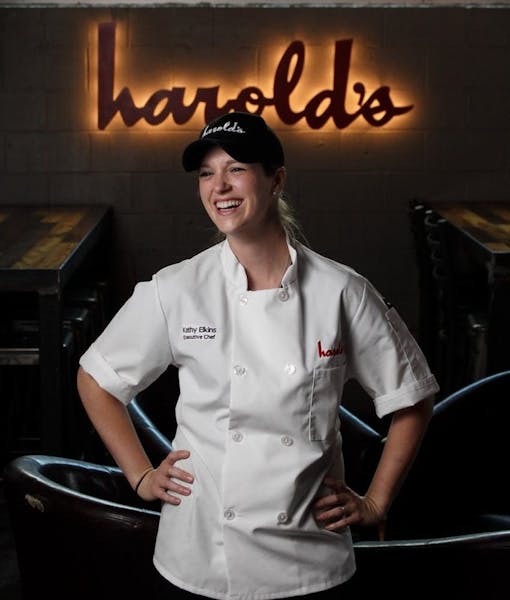 Kathy Elkins
Culinary Advisor
Kathy Elkins is the Culinary Advisor for Harold's Restaurant, Bar & Terrace. A native Texan, Kathy Elkins was born in Spring, graduated from Magnolia High School and received her culinary degree from the Art Institute of Houston in 2005. Elkins has been a part of several successful restaurants and was instrumental in the opening of giacomo's cibo e vino, where she worked for 6 years with founder, Lynette Hawkins. She also spent time at Hunky Dory and Better Luck Tomorrow.
Kathy joined the staff at Harold's Restaurant, Bar & Terrace as a Sous Chef and owner, Alli Jarrett, promoted Kathy in June, 2018 to be Executive Chef at Harold's, located in the heart of the Heights on 19th Street. Formerly known for its fine clothing, Harold's now is a unique place where delicious southern cuisine is created, sourcing vegetables and meats from 15 local farmers. In addition to leading the culinary team at Harold's, Elkins oversees Harold's Tap Room located on the first level of 100-year-old building and she serves as Culinary Advisor to Low Tide Seafood & Raw Bar.
Kathy and her husband, Wade, are the owners and founders of My Yard Reaction BBQ (MYRB), which has received many accolades from their BBQ Pop Ups. Whether in the kitchen or in a back yard, Kathy has as a deep passion for all types of cuisine. Kathy and Wade have two beautiful girls, Marley (5) and Ellie (3).